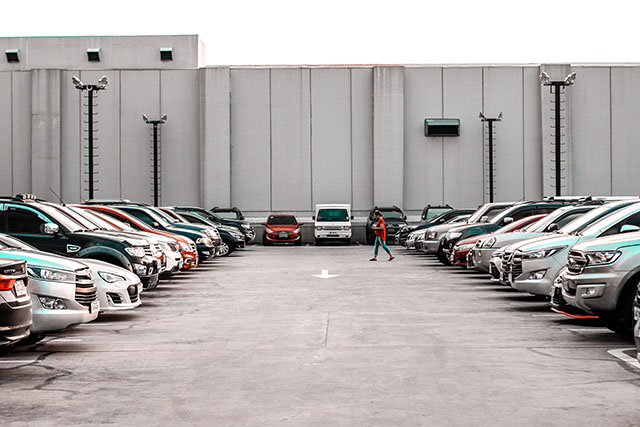 Eastlake at Tillery Garage
Eastlake at Tillery Garage Parking
With Peak Parking and ParkChirp, you can reserve cheap parking for Eastlake at Tillery Garage! Choose from the options above or simply continue reading below for additional information on this parking garage.
The Eastlake at Tillery Garage is located in East Austin near local restaurants. This facility is a covered parking garage and the entrance is located on E Cesar Chavez Street.
This garage provides convenient parking close to restaurants, the Colorado River, and Lady Bird Lake.
We hope to see you soon!
Location
Facility Address: 3212 East Cesar Chavez Street, Austin, TX, USA
Eastlake at Tillery Garage's entrance is on the northeast corner of E Cesar Chavez Street and Tillery Street right behind Grizzelda's restaurant.
When driving east on E Ceasr Chavez Street – turn left into the drive immediately after passing Grizzelda's at the corner of Tillery Street. When driving west on E Cesar Chavez Street – turn right into the drive immediately before you get to Grizzelda's on the corner of Tillery. The entrance is all the way down on the right.
Posted Rates
Hourly Rates

Grace Period (Sunday - Monday 24/7) (0-10 Minutes) (Free)
Standard (Monday - Friday) (0-2 Hours) ($4)
Standard (Monday - Friday) (2-3 Hours) ($6)
Standard (Monday - Friday) (3-4 Hours) ($8)
Standard (Monday - Friday) (4-5 Hours) ($10)
Nights (Monday - Friday) (5pm - 3am) ($5)
Weekend Mornings (Saturday - Sunday) (3am - 5pm) ($8)
Weekend Nights (Saturday - Sunday) (5pm - 3am) ($12)

Monthly Rates
Amenities
Covered Parking
Handicap Accessible
Self Park
Hours of Operation
Monday: 24/7
Tuesday: 24/7
Wednesday: 24/7
Thursday: 24/7
Friday: 24/7
Saturday: 24/7
Sunday: 24/7